Recommended maintenance
Our recommendations on how to use various appliances:
Generally speaking, the landlord is responsible for major repairs to the rental property resulting from wear and tear or specific defects. Any smaller repairs or maintenance, like replacing light bulbs, cleaning the taps, cleaning the terrace, replacing broken windows and glass, maintaining gas-powered and electrical appliances, and maintaining the garden, are performed at the tenant's expense.
General maintenance:
Tenants will need to have the heater or boiler, in the property where they live, serviced annually. If the appliance is specific to the individual property, the tenant must contact a company authorized to service it. If the appliance is collective, the building management company or the manager will be responsible for arranging the service and any maintenance.
Tenants are required to protect appliances from frost and to ensure that they do not cause the sanitary fixtures, pipes and drains to become blocked.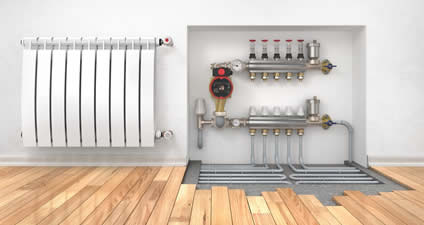 Heating system
Where the heating system is concerned, we recommend that you use standard Belgian procedures, i.e. do not turn the heat up higher than 25 °C. Adjust your heating so that the temperature is around 12 °C when you leave the property. Do not open the windows unless the heating is off. Keep the heating at a minimum of 10 °C during the winter.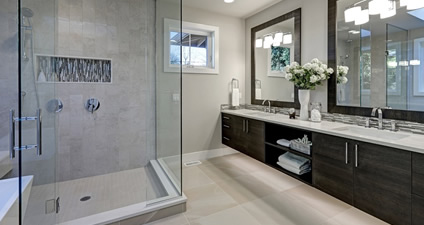 Bathrooms
Bathrooms: it is important to clean the sanitary fixtures regularly, using products that protect against limescale and that do not damage the surface of the fixtures. It is important never to force the fitting when cleaning a tap, so as to avoid breakage and wear.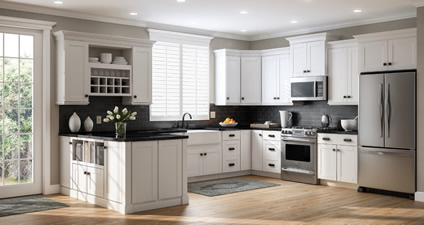 Kitchen
Kitchen: clean the appliances and utensils regularly with the products required to keep them operating properly.
When using the dishwasher, it is important to check the level of salt, dishwasher liquid and detergent every time you run it.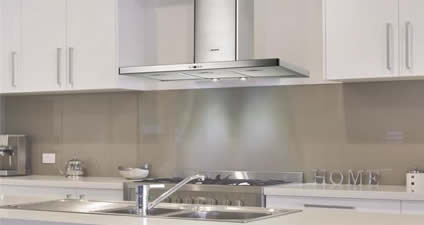 Extractor hood
It is important to clean the filter of the extractor hood every two months. All you need to do is to remove it and wash it with hot water and washing-up liquid.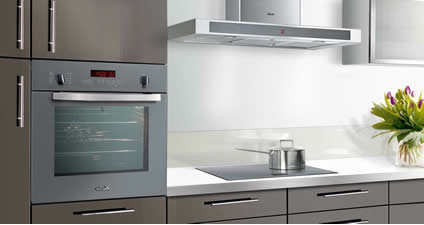 Oven
To clean a conventional and reasonably clean oven, all you need to do is to clean it with bicarbonate of soda, which you spray on with white wine vinegar. Sponge off the residue, and the oven will be as new.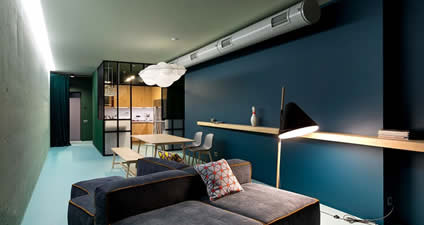 Walls
You are advised not to make any holes in the walls without the landlord's permission.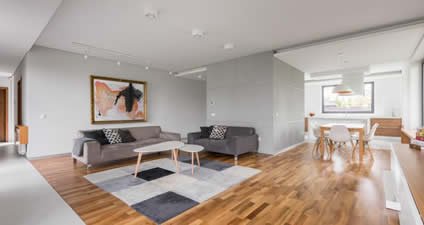 Wood flooring
Clean the wood flooring every week with a special product for wood flooring. We recommend Woca Natural White Soap for the following projects: Euro 58 (Rue de Theux), Euroview (Rue Goffart), Pascale (Chaussée d'Etterbeek), Dubreucq, Reigersvliet, Cygnes and Madou (Rue de la Charité). See : www.colora.be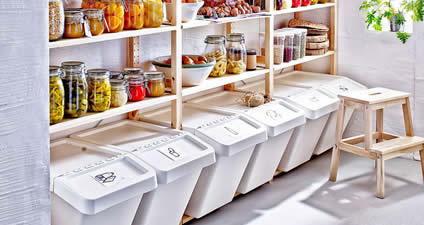 Bins
Most buildings have a dedicated bin collection area; if there is no such area, please leave your bins in front of your front door. There are designated days for leaving your bins out depending on the district. You can ask your neighbors for this information. Sorting your rubbish is compulsory in Belgium: see www.arp-gan.be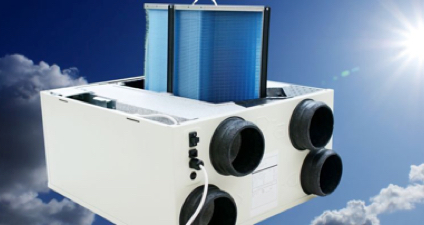 Double-flow ventilation system
We may have a tendency to forget it, but a ventilation system always needs maintenance. If you fail to clean a double flow controlled mechanical ventilation system (CMV), it is in danger of rapidly ceasing to work. That is why tenants have an obligation to maintain it.
Remember, double flow controlled mechanical ventilation purifies the air in your house without impacting its insulation. Better still, a good CMV can heat the air inside your home, making it pleasanter to live in, in winter.
However, it will not do any of this unless it is properly maintained. Neglecting your double flow CMV can lead to a series of problems:
impaired functioning of the CMV
clogging of the ventilation ducts
ventilation failure.
reduced air quality.